Visual Studio 2005, Visual Studio 2008, Visual Studio Team Edition, Web Services, WSE 3.0, Design Patterns, Gang of Four (GoF) patterns using Java, Microsoft Enterprise Patterns, OpenSource Frameworks, NHibernate, Spring.net, SMAC – Social, Mobile, Analytics and Cloud, Analytics, Pig, Hive, Sqoop, R analytics, esting and Quality, Selenium, JMeter, Storm Runner, Manual Testing, Best Practises in Testing, TDD, Web Technologies, HTML 5, CSS, Durandal, Polymer JS, Angular JS, Node JS, Jquery, React JS, Dust JS, Back Bone JS, Mean JS, Accent Neutralization, Cross Culture Sensitization, Business Etiquette, Communication Skills – Written & Verbal, Stress and Conflict Management, Customer Service, Effective Meetings, Interpersonal Communication, Leadership, Campus to Corporate - Moving towards Professionalism, Personality Grooming, Presentation Skills, Telephone & Email etiquette, Time & Self Management Program, Train the Trainer, Team Building, Outbound program for team building, Open Workshops, Emotional Resilience For Peak Performance">

About Us
Fands Infonet Private Limited (Fands) commenced its operations in 1994 in Pune, India, in computer related training activities. Fands continues to benefit from the leaps taken by the Indian Information Technology (IT) and IT Enabled Services industry. It is a solid and structured service provider and plays a major role in the present days of outsourcing.
Fands is an acronym of "FAST" and "STEADY". As the name suggests the organization is steady in its quest for learning new technologies and thrives on fast response. The clients have no hesitation in engaging the services of Fands, simply because it works as an extended training department. Fands provides a one stop solution and considers itself totally accountable to the client while providing its scope of professional services.
Fands believes in the philosophy that training and retraining enhances employee value, particularly so in the IT industry where new technologies emerge on regular basis. The philosophy enables to maintain consistent and high quality, yet remaining competitive. Fands follows the principle "Think Global and Act Local". It absorbs the best global practices of international training fraternity employing Indian trainers, ensuring high quality at optimum cost. Services of Fands have been used by all reputed IT establishments in Pune and other major centers in India like Bangalore, Chennai, Delhi, Hyderabad And Mumbai.
With over 20 years of experience Fands is in a position to add value to every training program it conducts. It is now in a position to understand and appreciate the client organization's specific needs and can incorporate the same in the programs, thereby improving the effectiveness. Fands Infonet is now poised to leverage its experience to IT organizations in Asia Pacific and the Middle East.
Mission Statement
Fands a Pro – active customer oriented training organization, will strive to provide the best global practices for IT and ITES corporates using conventional as well as web based models and offer their customers a one stop training solution.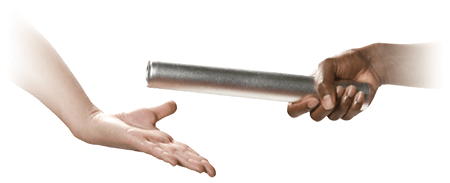 Quality Statement
Fands will source the right training skills, use appropriate and effective methodology, always keeping in mind the specific needs of the customers ensuring their delight .